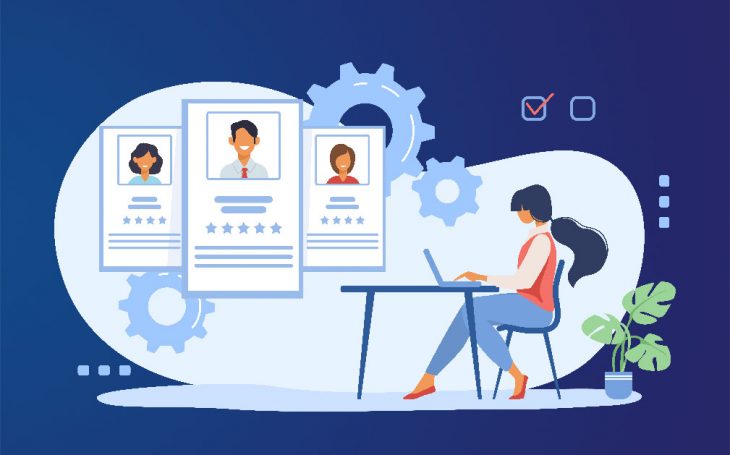 Staff Augmentation is a growing trend in the fast-paced business environment these days. It is an outsourcing strategy that aims to manage resource requirements in addition to the existing staff. The exercise seeks to evaluate the professional abilities of the existing workforce in an organization, enhance their productivity and subsequently arrive at the exact requirement for additional manpower. This way, the outsourced staff comes equipped with a certain set of skills crucial in the timely and effective completion of projects. The main advantage is that it results in the optimum utilization of existing resources as well as outsourced services.
Staff augmentation through IT platform
Under IT staff augmentation, companies hire dedicated technical resources, generally offshore, as extensions of their in-house application development teams. The external resources hired on fixed or flexible terms and conditions are managed by service providers. The advantage is that it is a one-window solution in the form of application development across various technology verticals. The technological skill set is a key determining factor in the hiring of external software developers.
Advantages 
Under this augmentation, the concerned companies have direct access to, and control over, their resources. The solution services are designed to provide the clients maximum flexibility and control over their resources. The service providers help companies in increasing their performances and effectiveness resulting in considerable savings in hiring costs and extra expenses that they will otherwise incur in the course of internal training, skill development and hiring of team on a consecutive basis. It minimizes the need for having a manpower setup, incurring costs in repeated hiring or signing long-term contracts. Big Oh Notation caters to enterprises and organizations which require additional manpower and skill sets. It stands out among consulting and IT services providers of its well-established 'hire a developer' program that consists of various offerings such as mobile app developer, windows phone developer & a dedicated outsourcing team.
Optimisation of resources 
The overall benefits of services include a considerable reduction in the staffing cost and time and channelization of the most appropriate resources for a particular project. The process ensures the project's viability by providing IT consultation and domain expert services to clients. The business and technical teams of staff solution providers analyze the requirements of companies and formulate a structured strategy. The main aim of staff augmentation is to help the clients in optimizing their development staff and avail the services of a dedicated outsourcing team to get a cost-effective and efficient engagement experience. The technique provides overseas services that can help companies achieve their business goals faster with minimal cost. The augmentation firms also provide subcontracting services to other IT companies, agencies & firms to handle both work overload and complete solutions for finding resources. Big Oh Notation serves the staff augmentation requirements of domestic and international clients.